Auto Insurance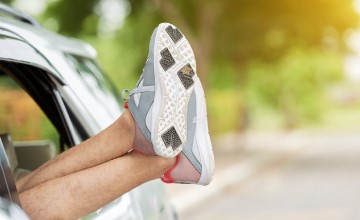 With special discounts for TTCU members, the TruStage Auto Insurance Program could save you money. TruStage works with the largest insurance companies so you can expect top-notch service and solid value. It's easy to get a quote and make the switch—even if you're already covered with another company. It costs nothing to request a quote -- Isn't it time for car insurance the credit union way? Plus, you may want to add optional benefits like:
Accident Forgiveness: Your rates won't rise due to your first accident.1
24- hour Roadside Assistance; a tow or jumpstart is a phone call away.2
Better Car Replacement: With this optional feature, you can replace a totaled car with one that's one model year newer.3
Call us at 1-855-847-7051 for more information or to get a quote.
This is underwritten by Liberty Mutual Insurance.
TruStage® Auto & Home Insurance Program is made available through TruStage Insurance Agency, LLC and issued by leading insurance companies. To the extent permitted by law, applicants are individually underwritten; not all applicants may qualify. Discounts are not available in all states and discounts vary by state. A consumer report from a consumer reporting agency and/or motor vehicle report will be obtained on all drivers listed on your policy where state laws and regulations allow. Please consult your policy for specific coverage and limitations. The insurance offered is not a deposit and is not federally insured. This coverage is not sold or guaranteed by your credit union.
Other Vehicles Coverage
TruStage also offers discounts on other vehicle insurance. However, if you prefer to establish a relationship with a local agent, contact:
Anthony Trepka, Liberty Mutual Representative
Phone: 615-371-6471, ext. 55532
Email: Anthony.Trepka@libertymutual.com
Website: www.libertymutual.com/anthonytrepka
Anthony can provide members with an exclusive 10% discount on the following insurance products:
Auto
Boats
Home/Condo
Jet Skis
Motorcycle/ATVs
Renters
RVs/Campers
Umbrella Coverage
Valuables
And More!
1To Qualify for Accident Forgiveness, you must be accident-free for five years, and in most states, have not received a driving violation for the past five years. Subject to terms and conditions of Liberty Mutual's underwriting guidelines.
2Valid with the purchase of optional Towing & Labor coverage. Applies to mechanical breakdowns and disablements only. Towing related to accidents would be covered under your Collision or Comprehensive coverage.
3Applies to a total covered loss. Does not apply to leased vehicles or motorcycles. Deductible applies.