Renter's Insurance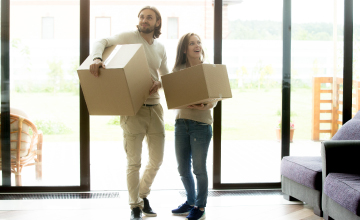 You've worked hard for everything you own.
Most often, a landlord's insurance policy will not cover a tenant's belongings. A renter's policy can protect you and your family while you are renting a home, apartment or similar space.
Renters insurance protects personal property and it protects you from liability. It doesn't cost a lot to safeguard your possessions against loss or damage from fire, theft and more. And it even protects you if an accident happens, such as an injured visitor or damage to a neighbor's apartment.
Get low cost coverage, exclusive discounts and protection from the unexpected with affordable renter's Insurance.
Call us at 1-866-205-6026 for more information or to start coverage.