Why Join?
The Tennessee Credit Union is more than just a convenient place to bank. We take care of your financial needs by delivering services and products you can trust. We embrace technology to ensure our products and services are as robust, comprehensive, and competitive as much larger financial institutions.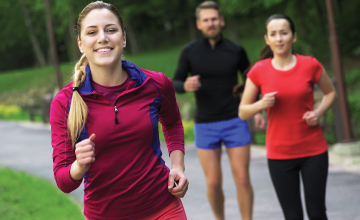 Our philosophy of "people helping people" means that we are here for you, through all steps of life. We are happy to know many of our members on a first-name basis. At TTCU, you're not a number. You are a valued member.
The Tennessee Credit Union is a local not-for-profit credit union. Any profit we make is paid back to you, our member-owners, in the form of lower loan rates, higher interest on deposits, and lower fees.
We are Community Strong & Tennessee proud. All our employees live and work in the local community. We understand your needs, because we share the same experiences, shop at the same stores, and live in your neighborhoods. We give back to our communities by participating in local activities and charitable events that help build a strong community.
---
Am I Eligible?
There are no fees to open an account at TTCU – we only require that you open a Share Savings account with a deposit of at least $25.
There are several ways to join TTCU:
Work at or retired from an educational entity in Tennessee, or are a current student or alumni.

Work at or are retired from one of our 300+ employers, partner companies, and businesses in Tennessee.

Relative or family member of a current TTCU Member.

Live or work in Williamson, Sumner, or Hamblen Counties or in zip codes: 37408, 37409, or 37410.

Work for City of Berry Hill, Gallatin, Morristown, New Johnsonville, or White House (TN).

Work for utility district in Tennessee or its commissioner.

There are additional ways to qualify for membership, including being a member of the PENCIL Foundation. Ask us how!