Financial Wellness & Debt Management
Member Benefit: GreenPath Financial Counseling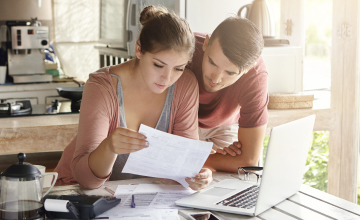 The Tennessee Credit Union has proudly teamed up with GreenPath Debt Solutions to bring you a free financial wellness and financial management program.
Through comprehensive education and exceptional service, GreenPath has been assisting individuals with the following services for more than 50 years. GreenPath's goal is to help you achieve your financial goals and begin enjoying a better quality of life.
Personal and family budgeting
Understanding your credit report and how to improve your score
Money management
Full-service debt management and debt repayment plans
Credit report reviews
Housing services and counseling by HUD-approved experts
Avoiding bankruptcy, foreclosure, and repossession
Free debt counseling and financial coaching
Financial education tools and workshops
You can also view GreenPath's monthly newsletters for advice, tips, and relevant news features. In the newsletter, you'll read about budgeting, debt negotiation, and debt management issues. You'll also collect tips for saving money, protecting yourself from financial scams, and improving your life.

Contact GreenPath toll free:


877-337-3399
Mon-Thu 7 a.m.-9 p.m.
Fri 7 a.m.-6 p.m.
Sat 8 a.m.-5 p.m. (CST)
---

Through our trusted partnership with GreenPath, you have access to a team of non-profit, student loan experts. They will work with you to secure the best repayment option for your personal situation.